Where can I find my Call Reason analytics dashboard and what does it cover?
Call Reason analytics can be found on the third page of the analytics dashboard.
You can select the third page to view Call Reason analytics.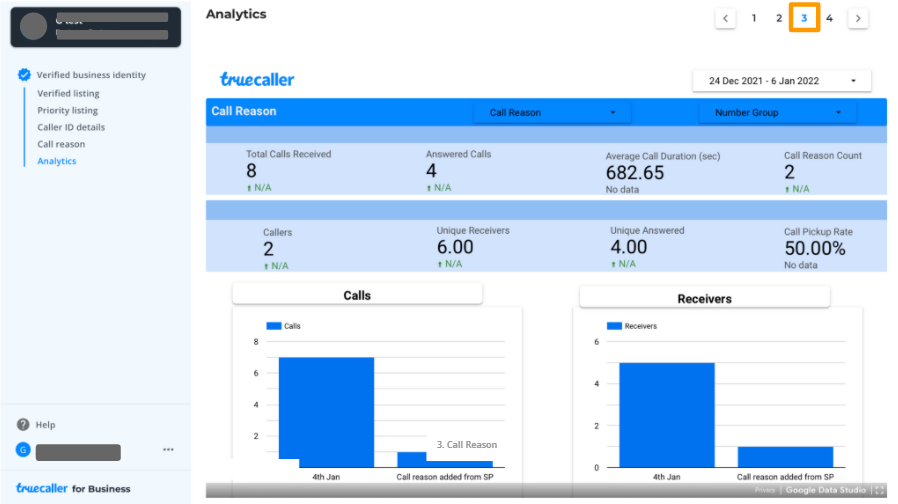 Details covered in the Call Reason analytics dashboard: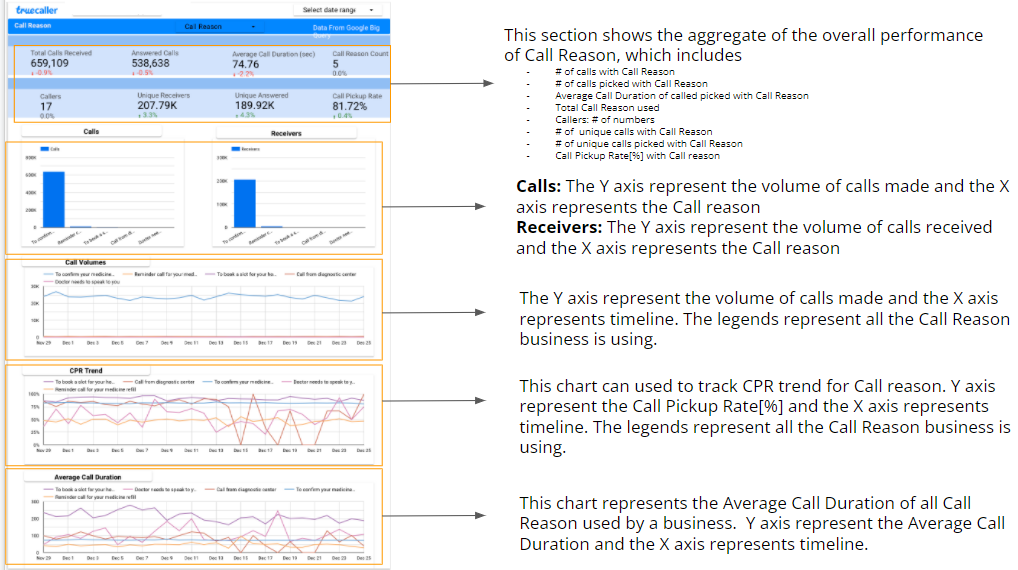 Related Articles

How to activate Call Reason from the Truecaller business console?

Step 1: To add Call reason you need to click on the Call reason option on the left hand menu and then click on the "Create call reason" button to start the process. Step 2: Add the Call reason as per your calling intent following the guidelines. The ...

What is Call Reason?

Call Reason enables Verified Businesses to let their customers know why they are calling them. It helps in adding context to business calls and improves customer confidence by communicating even before the call is picked up.

What languages does Call Reason support ?

Call Reason currently only supports English; but we are working on supporting other languages soon.

How to remove Call Reason on the Truecaller business console?

For removing a numbers from Call Reason you need to select from your existing list of Call Reason. Then select either of the two options; Number Grouping or List Upload mode to remove the Call Reason. Please note it will take 48 business hours for ...

Where can I find analytics of my Number Groups?

You can visit the Analytics section on the business console and select a specific Number Group to check the performance and get detailed insights on calling use case/processes. The date range option is also available to to filter Number Groups as ...